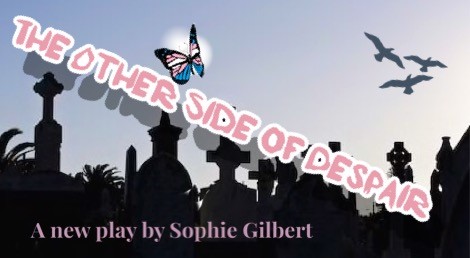 Lighted Window Presents begins its New and Classic play reading series with a new work by Campbell UCC's own Sophie Gilbert.  Sophie's play The Other Side of Despair is a powerful play that explores the personal and societal sides of Transgender issues today.
A talk-back session on the play will follow. This is the first public reading of her play and as such the playwright will be looking for your feedback.
The play reading takes place on Saturday, May 25th at 7PM in the Fireside Room at Campbell UCC, 400 W. Campbell Ave, Campbell CA 95008.
This is a free admission event.