Latest Event Updates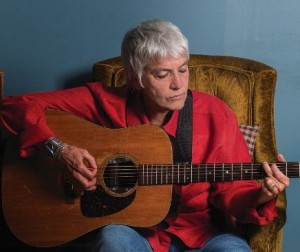 We are very pleased that Cris Williamson performs at Lighted Window Concerts on September 25th, 2015 at 7:30pm! This is a fundraiser and a portion of the proceeds benefits the Lighted Window Concerts Series.
Decades before indie labels were the norm, and years before women had any real access to the industry, Cris Williamson was busy changing the face of popular music. In 1975, the twenty-something former schoolteacher recorded The Changer And The Changed, for her brainchild, Olivia Records. the first woman-owned woman-focused record company. Her music and voice quickly became the soundtrack of a movement, and was the cornerstone of what would become known as "women's music," music created, performed, and marketed specifically to women. Today, that recording, The Changer and the Changed, remains one of the best-selling independent releases of all time.
For Cris, the music became the vehicle for something larger. Her lyrics appear on a regular basis in books and thesis papers. Her albums are part of the curriculum for women's studies courses, and thousands of people who may not even know her name join their voices in "Song of the Soul" around campfires and places of worship. She is embraced by women. She is sampled in hip-hop Her music is used by midwives welcoming life into the world, while hospice choirs sing her songs in tender sacred escort.
Tickets are $35 General Admission for advance purchase, and $40 General Admission at-the-door.
Artist website is http://www.criswilliamson.com/