Tickets for future events are available just after the prior event is concluded.

Jan Krist
August 29, 2015 @ 7:30 pm

-

10:00 pm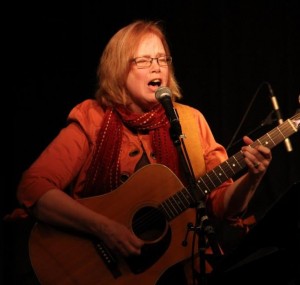 When Bob Darden, a critic for Billboard Magazine first heard Jan Krist's music, he was driving down one of those Texas back roads. Within a minute, he had to pull over to the side of the road – he was that moved by her plangent, poignant song, "Someone".
Those who know Krist's work are never surprised by that story. They have all had the same sort of experience. Krist is a great singer-songwriter: Expert guitar chops (including the use of rich open tunings) literate lyrics, and the indescribable ratio between emotion, honesty and humor that makes for a devoted following.
Artist website is http://www.jankrist.net/