Tickets for future events are available just after the prior event is concluded.

Corinne West and The Bandits
April 18, 2015 @ 7:30 pm

-

10:00 pm
"West's voice invokes angels, if angels had a dangerous side."
~ North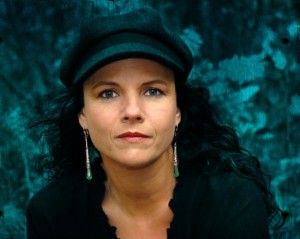 Coast Journal, Arcata CA – 2014
Fourth generation Californian Corinne West, now residing in the mighty redwood forests of the California coast, has been described as "the Siren of the Sierras" by a columnist from the San Francisco area Times-Herald; and for solid reasons. Corinne's powerful and eloquent voice, coupled with the way she forges a song, has earned her a unique identity within the global acoustic roots music scene. Relix Magazine noted her "voice of gold," coming at you with honey, velvet-dusk wine and distant sage. The notable Bob Harris of BBC declared "I love Corinne's music and truly believe in her as an artist. She has spirit, integrity and talent. I am a massive fan."
The Liverpool Echo categorized Corinne's sound as "elegant new sexy acoustic jazz-rock-folk", while others have named it "West Coast acoustic soul, elegant, laced with grace". Among the echoes of small towns and curious roads less traveled, her writing reveals an artist who paints dimensional and emotive landscapes with song. She harvests from a deep mine, and while quite personal, her music penetrates into the soul of the listener offering gems they can call their own.
Back from a sabbatical in a village in Austria, Corinne is producing her 5th studio record,
Starlight Hi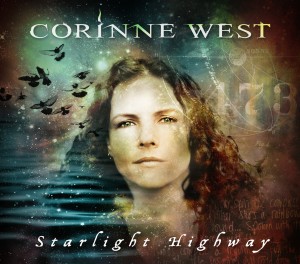 ghway. "This is an intimate record for me… the most intimate to date," says West. "The songs are autobiographical and tell the story of the vulnerability and surrender in unity, of love, the desolate heart without it, and the strength that comes (with patience,) after what can be a challenging fall. I marvel at the universal and mythic principals found in personal experience. My aim with this recording is to reveal and communicate from the core what we all experience in our own way, on our own roads, as we climb, fly, fall, isolate, believe, reinvent, connect, dream… Though seemingly different, we are all somehow cut from the same cloth."
Starlight Highway will release in the spring of 2015. Corinne hand-picks accomplished musicians to support her diverse catalogue. Whether 1 or 4 accompanists in her band they are always top-shelf players. Her diversity here is unique, and discovering who she choses to tour with adds to her overall mystique. You won't be disappointed.
More Videos are available at Corinne West website.