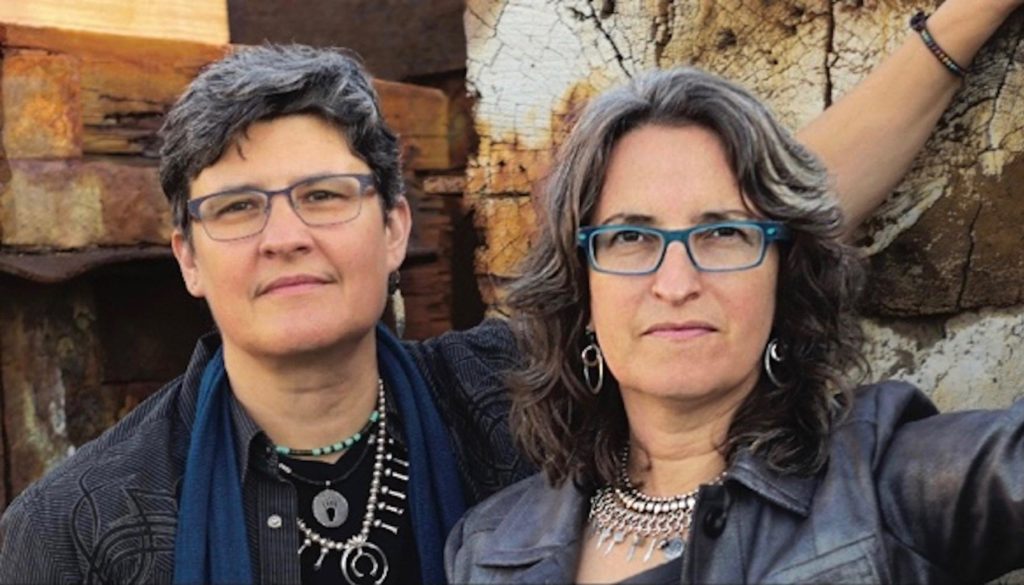 Emma's Revolution – Saturday, November 4, 2017 at 8:00pm
Join Lighted Window Presents for an intimate evening with Emma's Revolution.
This award-winning "activist power duo" is made up of Pat Humphries & Sandy O, whose songs have been sung for the Dalai Lama, praised by Pete Seeger, and covered by Holly Near. With beautiful harmonies and genre-defying eclecticism, Emma's Revolution delivers the energy and strength of their convictions, in an uprising of truth and hope for these tumultuous times.
Tickets: $25 General Admission (advance purchase), $28 at-the-door
Info: http://lightedwindow.org/concert/emmas-revolution/
Artist website: https://emmasrevolution.com/