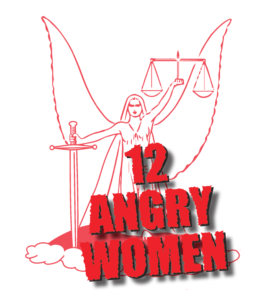 12 ANGRY WOMEN, based on Reginald Rose's classic play and film 12 Angry Men, is a play for our times.  The drama is set inside the high pressure stakes of a Jury Room as 12 diverse women deliberate a major death penalty case.  A lone juror stands against them, battling their biases, fears and personal perspectives as the life of a young woman remains squarely in their hands.
Community discussions follow each performance to explore the issues of the play.
There are two performances:
Friday, March 24, 2017      @7:00pm   tickets
Saturday, March 25, 2017 @7:00pm   tickets
TICKETS: $10 Advance purchase & $15 At The Door
Please bring a can of food for the the Campbell UCC Food Drive
Kids Free, but the play is not recommended for children under 12 years old due to mature language.
***Community Discussions On The Play's Issues Follow Each Performance*****